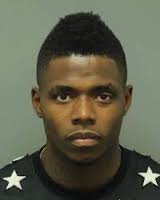 "So Talented, So Troubled "
Just like in real football, fantasy football is full of incredibly talented individuals who can't seem to stay out of trouble. We've seen it in the past with phenoms like Randy Moss. Even current players like Ben Roethlisberger have had some run-ins with the law. It doesn't matter what time period we discuss, there's always a few players who are money on the field but can't seem to stay on it.
Right now, we're dealing with players like Le'Veon Bell and Josh Gordon. These guys are so talented and they dominate the league when they're on the field which means you dominate your league when they're on your squad. The problem is they're having trouble not breaking the rules and end up missing games even though they're perfectly healthy. Nothing is more frustrating, but it's the world we live in.
When you target players like this, you need to understand what you're getting into. These guys who have trouble with the rules are more likely to miss time than those who are only subject to injury. You've got 2 devils to deal with instead of just one. This can drive down their value (if you're less risky, maybe you target other players ahead of these guys) and it's much more important to have a contingency plan. There's a flip side to that risk though. If you go after them and it works out, you might just have the talent to win your league… but can you stomach the risk?
We should mention both of the players mentioned here are having legal issues because of the NFL policy against weed, whether or not that should be the case in a league that supports alcohol is a whole different story.